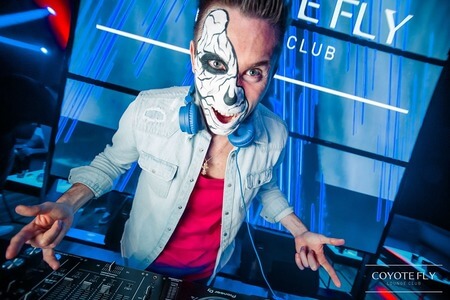 DJ ARMAN AVEIRU
DJ Arman Aveiru - N1 Mashup DJ in Baltic
His Bootlegs have been played at Main Stage:
'Electric Zoo Festival 2019', EDC 2020.

His Mashups & Bootlegs have been supported artists Tiesto , Diplo , MIME , R3hab , Jonas Blue and many more Top artists.

Mashup broadcasted on such radio stations as SiriusXM (USA) , 3FM (NL),
"Diplo Revolution" , "Club Life by Tiesto" and Many more...
Title

(CLICK TRACK FOR INFO)

Sample
BPM
Version
Time
Price
Buy

http://www.remixplanet.net/wp-content/uploads/2022/11/music/uploads/Gimme_Ferrari_DEMO.mp3
DANCE, EDM, TIK TOK HITZ

125

Clean
03:36

$2.99

http://www.remixplanet.net/wp-content/uploads/2022/11/music/uploads/Good_Million_Voices_DEMO.mp3
DANCE, TOP40, TRANSITIONS AND SEGUES

128

Clean & Dirty
3 Edits

$2.99

http://www.remixplanet.net/wp-content/uploads/2022/11/music/uploads/OneMoreTime_Techtronic_Amsterdam_DEMO.mp3
BASS HOUSE, BOOTLEG, EDM

125

Clean
03:49

$2.49

http://www.remixplanet.net/wp-content/uploads/2022/11/music/uploads/Booty_Bounc_Friends_DEMO.mp3
BASS HOUSE, BOOTLEG, EDM

128

Clean
03:46

$2.49

http://www.remixplanet.net/wp-content/uploads/2022/10/music/uploads/Thrille_Split_Halloween_DEMO-1.mp3
EDM, HALLOWEEN, TRANSITIONS AND SEGUES

127

Clean
02:30

$2.49

http://www.remixplanet.net/wp-content/uploads/2022/10/music/uploads/Zombie_Nation_Tecno_Halloween_DEMO.mp3
HALLOWEEN

127

Clean
02:41

$2.49

http://www.remixplanet.net/wp-content/uploads/2022/10/music/uploads/Rock_That_Body_Halloween_DEMO.mp3
HALLOWEEN

128

Clean
01:56

$2.49

http://www.remixplanet.net/wp-content/uploads/2022/10/music/uploads/Acraze_Squad_Game_Sweet_Dreams_DEMO.mp3
DANCE, HALLOWEEN, MASHUPS

126

Clean
2 Edits

$2.49

http://www.remixplanet.net/wp-content/uploads/2022/10/music/uploads/Gimme_The_Hum_Demo.mp3
EDM, TRANSITIONS AND SEGUES, TRAP

128-150

Clean
3 Edits

$2.49

http://www.remixplanet.net/wp-content/uploads/2022/10/music/uploads/Ferrari_Move_It_Body_Suckaz_Demo.mp3
BOOTLEG, EDM, TRANSITIONS AND SEGUES

130

Clean & Dirty
3 Edits

$2.49

http://www.remixplanet.net/wp-content/uploads/2022/10/music/uploads/Unholy_Dance_Demo.mp3
BOOTLEG, EDM, TIK TOK HITZ

128

Clean & Dirty
3 Edits

$2.49

http://www.remixplanet.net/wp-content/uploads/2022/10/music/uploads/Out_Out_Alors_On_Danse_Desire_Demo.mp3
DANCE, HALLOWEEN, TRANSITIONS AND SEGUES

128

Clean
03:10

$2.49

http://www.remixplanet.net/wp-content/uploads/2022/10/music/uploads/Halloween_Move_Your_Body_Demo.mp3
HALLOWEEN

125

Dirty
02:40

$2.49

http://www.remixplanet.net/wp-content/uploads/2022/10/music/uploads/Halloween_Intoxicated_Pepas_Kissed_Doja_DEMO-1.mp3
HALLOWEEN, MASHUPS, TOP40

125

Clean & Dirty
2 Edits

$2.49

http://www.remixplanet.net/wp-content/uploads/2022/10/music/uploads/Gangsta_Paradise_Do_It_DEMO.mp3
ACAPELLA {IN OR OUT), DRUM AND BASS, OLD SCHOOL HIPHOP

87.5

Clean
3 Edits

$2.49

http://www.remixplanet.net/wp-content/uploads/2022/10/music/uploads/Good_On_My_Mind_DEMO.mp3
BASS HOUSE, BOOTLEG, EDM

128

Clean
02:16

$2.49

http://www.remixplanet.net/wp-content/uploads/2022/10/music/uploads/Good_Business_DEMO.mp3
BASS HOUSE, BOOTLEG, EDM

128

Clean
04:00

$2.49

http://www.remixplanet.net/wp-content/uploads/2022/10/music/uploads/Halloween_Tremor_DEMO.mp3
EDM, HALLOWEEN

128

Clean
03:06

$2.49

http://www.remixplanet.net/wp-content/uploads/2022/10/music/uploads/Big_Room_I_Love_It_DEMO.mp3
BOOTLEG, EDM, MASHUPS

128

Clean & Dirty
2 Edits

$2.49

http://www.remixplanet.net/wp-content/uploads/2022/10/music/uploads/Hold_On_Intoxicated_DEMO.mp3
BASS HOUSE, CLAPAPELLA (IN OR OUT), DANCE

125

Clean
2 Edits

$2.49

http://www.remixplanet.net/wp-content/uploads/2022/10/music/uploads/Intoxicated_Pepas_Kissed_Doja_DEMO.mp3
DANCE, MASHUPS, TOP40

125

Clean & Dirty
2 Edits

$2.99

http://www.remixplanet.net/wp-content/uploads/2022/10/music/uploads/Halloween_Child_Die_DEMO.mp3
BOOTLEG, EDM, HALLOWEEN

130

Clean
2 Edits

$2.49

http://www.remixplanet.net/wp-content/uploads/2022/10/music/uploads/Slow_Down_Cant_Hold_Us_DEMO.mp3
BASS HOUSE, BOOTLEG, EDM

128

Dirty
04:06

$2.49

http://www.remixplanet.net/wp-content/uploads/2022/09/music/uploads/Do_It_Sweet_Dreams_Lose_Control_Bass_DEMO.mp3
BASS HOUSE, DANCE, MASHUPS

125

Clean
02:47

$2.49

http://www.remixplanet.net/wp-content/uploads/2022/09/music/uploads/Clap_Your_Hands_Everybody_DEMO.mp3
BOOTLEG, EDM, TRANSITIONS AND SEGUES

126-108-126

Clean
03:10

$2.49

http://www.remixplanet.net/wp-content/uploads/2022/09/music/uploads/Good_Without_Me_DEMO.mp3
BOOTLEG, EDM, TOP40

127

Clean
2 Edits

$2.49

http://www.remixplanet.net/wp-content/uploads/2022/09/music/uploads/Shots_Clap_Everybody_DEMO.mp3
TOP40, TRANSITIONS AND SEGUES, TWERK

128-108-126

Clean
2 Edits

$2.49

http://www.remixplanet.net/wp-content/uploads/2022/09/music/uploads/Amsterdam_Tokyo_Right_Here_DEMO.mp3
ACAPELLA {IN OR OUT), BASS HOUSE, DANCE

125

Clean
2 Edits

$2.49

http://www.remixplanet.net/wp-content/uploads/2022/09/music/uploads/One_Faded_Body_Ferrari_DEMO.mp3
BASS HOUSE, EDM, MASHUPS

126

Clean
02:07

$2.49

http://www.remixplanet.net/wp-content/uploads/2022/09/music/uploads/One_Faded_Body_Ferrari_Clickbait_DEMO.mp3
BOOTLEG, EDM, MASHUPS

128

Clean
02:05

$2.49